AED Safe Use Training Course
Safe Use of an Automated External Defibrillator
This defib training course can be delivered in one of two options:  –
3 hour stand alone course
1 ½ Hour as a "Bolt-On"
Both variations contain the subjects below.
Students will receive two certificates with every QCF / QAR course. 1 x A4 Card and 1 x wallet-sized plastic card, including a brief pictorial guide to CPR and details of when refresher and requalification courses should be undertaken by the learner.
What You'll Learn
Chain of survival
CPR (Not required for "Bolt on")
Safety considerations in the use of an AED
Safe use of the AED including modifications for a child
Course Assessment
this can be carried out by the trainer through out the duration of the course
Certificate Award
Externally accredited and certificated by Qualsafe Awards Ltd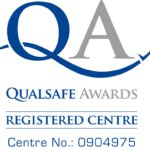 Course Dates & Locations
We can provide this training course at a date and location of your choice including Edinburgh, Glasgow, Fife, Falkirk, Perth, Stirling, Inverness, Dundee, Aberdeen, Newcastle, York, Liverpool, Manchester, Derbyshire, Midlands, Oxford, London, Essex & Kent
Suited Professions
This course suits all professions
Pre-Requisites
There are no pre-requisites for the AED safe use course.