First Aid Basic Skills Update Course
This 3 hour annual refresher training or Basic Skills update (BSU) or annual refresher training is not mandatory but follows a recommendation by the HSE that all first aiders undertake annual refresher training.
What You'll Learn
Primary Survey
Introduction to DRABC
CPR
Unresponsive Casualty who is not Breathing Normally
Unconscious Casualty
Recovery position
Manage a Casualty in Seizure
External Bleeding and Shock
Treatment of bleeding and the casualty in shock
Certificate Award
Externally accredited and certificated by Qualsafe Awards Ltd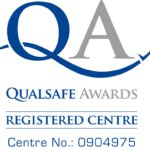 Course Dates & Locations
We can provide this training course at a date and location of your choice including Scotland, Liverpool and London.
Suited Professions
This

link to the HSE website

provides online information as to your First Aid work requirements.

Alternatively, get in touch and we will be able to advise as which is the best course for you.
Pre-Requisites
A valid and in date HSE or QCF First Aid at Work, Emergency First Aid At Work or AED certificate.