Health & Safety in the Workplace Training Course
This 1-day course is designed to educate Learners about health and safety in the workplace. This Level 2 Award in Health and Safety in the Workplace (QCF) is registered on the Qualifications and Credit Framework (QCF) and regulated by Ofqual.
What You'll Learn
Roles and Responsibilities for Health and Safety within the workplace
Understand how Risk Assessments contribute to Health and Safety
Understand how to identify and control the risks from common workplace hazards (creating a risk assessment)
Know the procedures for responding to accidents and illness in the workplace
Course Assessment
consisting of 30 questions and multiple choice answers
Certificate Award
Externally accredited and certificated by Qualsafe Awards Ltd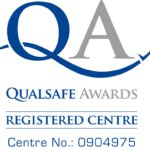 Course Dates & Locations
We can provide this training course at a date and location of your choice including Edinburgh, Scotland.
Suited Professions
Pre-Requisites
There are no pre-requisites for this training course.