Paediatric First Aid Training Course
Paediatric Level 3 First Aid
This 2 day QCF (Qualification Credits Framework) Paediatric First Aid course is specifically aimed at first aid for Babies, Infants and small children and builds upon the skills learnt on the 1 day course. Includes bespoke Paediatric manual.
What You'll Learn
Paediatric Level 1 Syllabus plus:-
Fractures, Dislocations and Slings
Head, Neck and Back Injuries
Ear, Nose and Eye Conditions
Medical Conditions – inc:

Sickle cell Syndrome,
Diabetes,
Asthma,
Meningitis and
Febrile Convulsions.

Extremes of Heat and Cold
* Even though this is a Paediatric course, Adult CPR skills are practised as part of this course.
Course Assessment
this can be carried out by the trainer through out the duration of the course
consisting of questions and multiple choice answers (per day)
Certificate Award
Externally accredited and certificated by Qualsafe Awards Ltd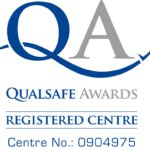 Course Dates & Locations
We can provide this training course at a date and location of your choice including Glasgow, Edinburgh, Perth, Inverness, Liverpool, Manchester, Yorkshire, Oxford, Sussex, London & Kent
Suited Professions
Childminders (Both domestic and commercial)

Nursery workers

New mothers
Pre-Requisites
There are no pre-requisites for this training course.