Remote Emergency Care Level 4 – Rescue Course
This two-day course is designed for those playing or working in remote areas and builds on previous training. In order to provide tailored content, participants choose to specialise in either Rescue or Expedition streams.
Remote (Rescue)
Ideal for rescue teams, or expeditions carrying rescue kit, this stream includes the use of medical equipment such as airway devices, suction, C-spine collars and spinal boards. Advanced techniques such as drug administration, helmet removal and use of medical gases are also covered. AED (defibrillator) training is included in this course.
What You'll Learn
Compulsory Units
Vital Signs measurement inc Blood Pressure
Fracture Traction re alignment
Splinting
Fluid Therapy (oral, rectal, subcutaneous, intravenous – awareness of pros/cons for each)
Hypothermia Advanced
Communication monitor and recording
CSM check during wound, burn, fracture management
Spinal management inc transportation
AED's
Awareness of AED in a wilderness setting
Rescue Option
OPA & NPA
BVM
Cervical Collar
Helmet Removal
Medical Gases
Use of Drugs (SC/IM)
Certificate Award
Courses certificated by Remote Emergency Care (Part of the Medical Expertise Group Ltd)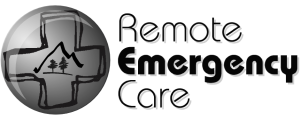 Course Dates & Locations
We can provide this training course at a date and location of your choice including Scotland.
Suited Professions
Expedition Leaders

Forigen Travellers

Rescue Teams inc

Mountain and Cave
Pre-Requisites
In date Level 2 or equivalent 16 hour outdoor first aid qualification.