Our Valuable Team Members
A training company is only as good as it's trainers and the last course they taught…
At XET our first aid trainers are a diverse mix of individuals who are handpicked to deliver each and every course.
Each one of them is sector competent within their own speciality, through years of real-life experience; as well as being experienced trainers with credible teaching backgrounds and qualifications (see quality assurance for more information)
XET trainers are constantly on the go; learning new skills and more importantly practising the basics. They are all subject to review and auditing on any course at any time and proactively develop themselves through CPD (continued professional development).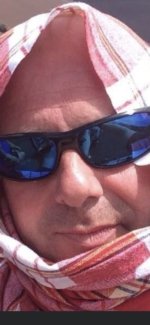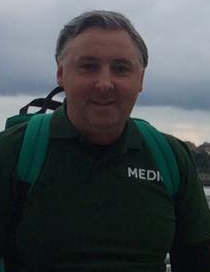 John is ex infantry serving with the Kings Own Scottish Borders. He is a qualified CMT1 and a Captain in the Army Reserves National Training Team.
John works as a first responder for medical events when not training in remote medicine and close protection training in Iraq, Africa and the Middle East for high profile international corporate companies.
John is also responsible for XETs Internal Quality Assurance.
I have known Alan for many years since we both responded with the RAF Emergency Responders. I live in Cupar, Fife with my wife Susanne and have been involved with First Aid training as well as covering medical events for about 26 years, on top of this I was a reservist with the RAF.
I enjoy teaching adults or children and being part of Xtreme Emergency Training
We are so happy to welcome Debbie who will be working in our Office as the account Manager. Here is a little bit of Debbie's background. I'm 43 years old and I live in Comrie with My husband Johnny and 10 year old son Finlay.
4 years ago I had a major stroke and spent 7 weeks in hospital Rehab learning how to walk, talk and move around again, My life has changed, I have changed. I spend a lot of time raising awareness about strokes. Before my stroke I was a tax adviser in an accountants.
I have been a Partylite Consultant for nearly 2 years selling candles, this has now become a passion and a pleasure of mine. I enjoy holidays and I love to spend weekends with my boys in our caravan, I love to socialise with my friends. I enjoy trying new things and relearning old things. I'm helping The xtreme team out in our office which is good for me it's helping my brain.
George retired in 2015 from a very successful career in the Scottish Fire and Rescue Service based in Central Scotland.During his wide and varied career, he was responsible for delivering First Aid Training to Firefighters since 1992. These courses changed to First Person on Scene (FPOS) and George was qualified to Train the Trainer level delivering courses to other trainers as well as assessing First Aid and FPOS courses. As an operational Station Manager, George was in charge of several Fire Stations and personnel and would attend larger incidents as a Silver Commander.
He was also a volunteer assessor for United Kingdom Rescue Organisation (UKRO) assessing Command, Technical Skill and Trauma Care for Firefighters competing throughout the UK and the World in competitions and championships for Road Traffic Collisions (RTC) and Urban Search and Rescue (USAR) scenarios.
His qualifications include: –
TQUK Level 3 Teaching.
NEBOSH certificate.
SQA A1 Assessor certified.
First Aid at Work.
Fire Investigation.
Analytical Accident Investigation.
Hazardous materials and environmental protection. (HAZMAT)
As well as these professional qualifications George is also a Graduate of The New York Film Academy 'Acting for Film'. He has written and directed several theatre plays and award winning short films. His latest accomplishment is a full-length feature film which is a comedy drama which will be released in 2020.